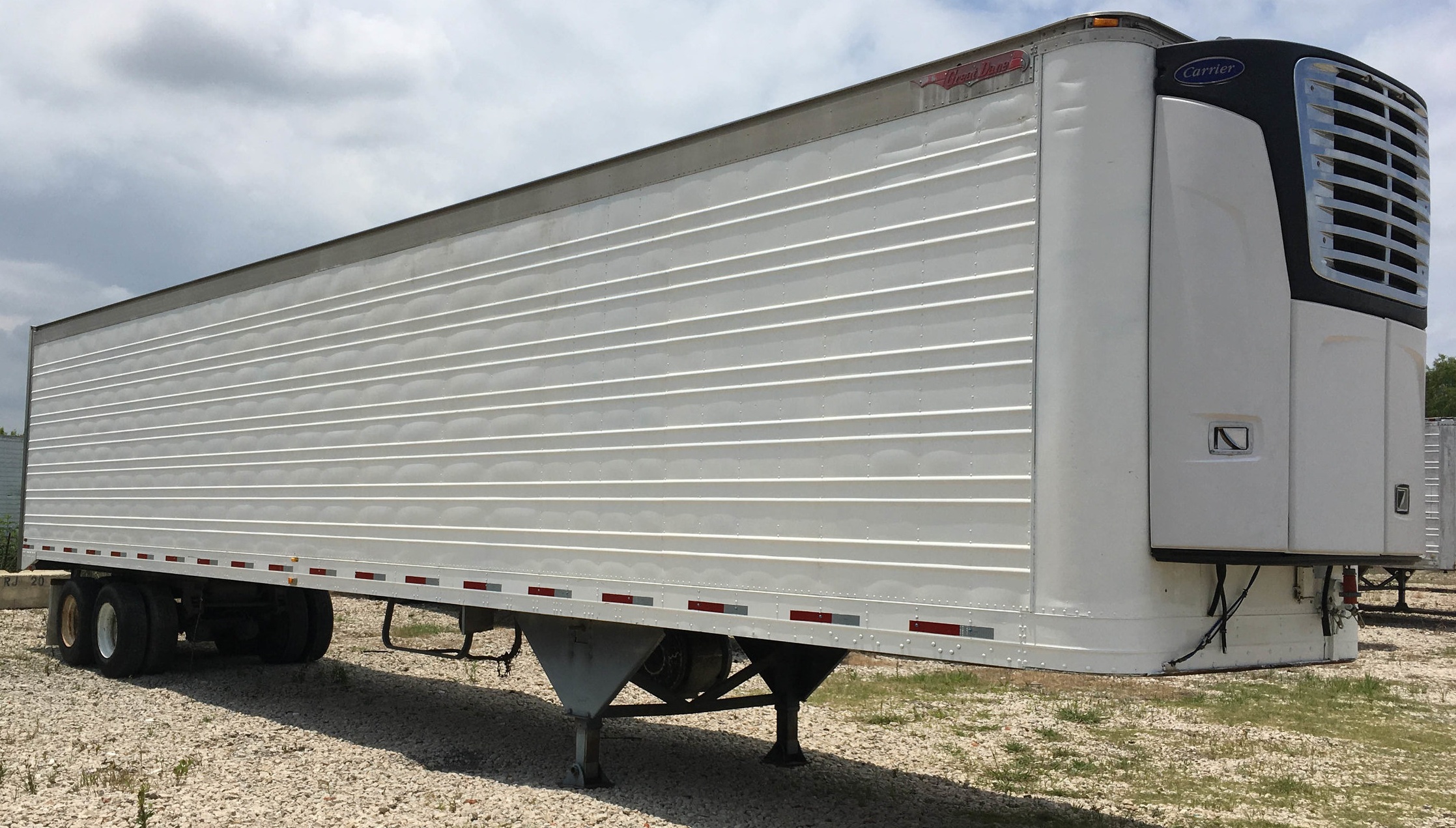 For Rental or Sale - Delivered To You
Electric Cold Storage Trailers
Reefer Trailers - for your electric COld Storage Needs
REST Rentals offers affordable and convenient cold storage trailers (also known as reefers) for rental and purchase.
Reefer trailers supplied by REST Rentals are 28, 48, or 53 feet in length.

All reefer trailers have roll-up doors on the back, and select trailers have side doors.

Our reefer trailers are intended to be parked at docks, but select trailers do allow for ground access via a ramp.

Temperature capabilities range from -5° to 80° F.

An electric hookup cord is supplied with each trailer. Please see power requirements below.
Transported To You
We offer delivery and pickup of trailer utilizing independent operators who can deliver or pick up equipment according to the schedule of the customer. We recommend our reefer trailer be parked at a dock, but select trailers do have ground access via a ramp. Call us at 972-262-7378 or email us at info@restrentals.com for availability.
Power Requirements
Please review the following electrical requirements prior to the container delivery. If you have any questions or concerns, have your electrician contact us at 972-262-7378.
Reefer trailers run on 230 volt 3-phase power on a 60 amp circuit breaker available via an unfused electrical disconnect switch (see picture in gallery below) on the exterior of the building next to the dock door where the trailer will be parked

If only 208V 3-phase is available, we can work with that, but we must know ahead of time so we can bring the proper transformers. The circuit breaker size of 60 amps remains the same as above.

If only 460V 3-phase power is available, we do have select trailers that run natively on that voltage. They require a 30 amp circuity breaker. Call us at 972-262-7378 or email us at info@restrentals.com for availability.

Do not arc weld on any components of the container or to any metal or conductive material on which the container is sitting. The electronic circuits of the unit's microprocessor control system are very sensitive.
We service what we rent
REST Rentals stands ready to respond to any service needs of our customers at a moment's notice as we have been for over 40 years. We perform all of our own service, so you can be assured of a timely response and quality, dependable work.
Below are example photos of reefer trailers that are available for rental or purchase.